Armrest
►Front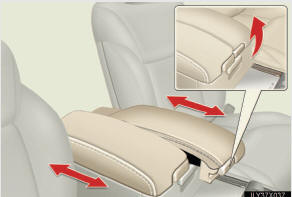 Lift the lid while pulling up the upper lever to release the lock.
►Rear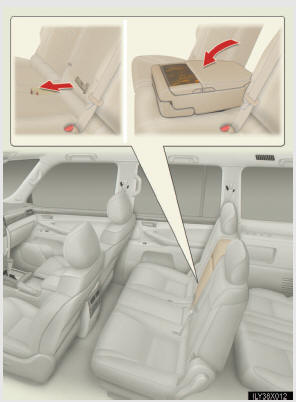 Collapse the armrest while pulling the strap.
See also:
What types of decisions are rendered, and how do I know if Lexus will abide by the decision of the arbitrator(s)?
Arbitrated decisions are based on what the arbitrator(s) believe to be fair and equitable after applying the appropriate legal standards. Remedies include but are not limited to repairs; reimburse ...
Assist grip
An assist grip (Type A) installed at the ceiling can be used to support your body while sitting on the seat. An assist grip (Type B) installed at the pillar can be used when getting on or off the ...
Lexus Dealership Service
To ensure that your vehicle receives first-quality service and factoryauthorized parts, Lexus recommends having maintenance performed by an authorized Lexus dealership. To locate your nearest auth ...