Luggage compartment features
- Cargo hooks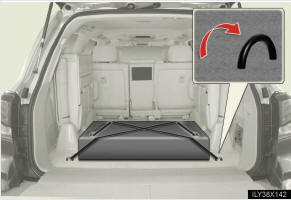 Cargo hooks are provided for securing loose items.
- Cargo net hooks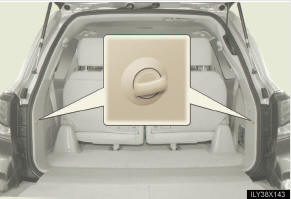 To hang the cargo net, use the cargo net hooks and rear cargo hooks.
The cargo net itself is not included as an original equip- ment.
- Storage compartment (if equipped)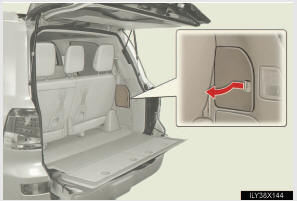 Remove the cover.
- Warning reflector holder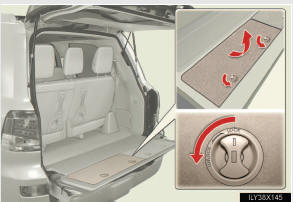 Hold the warning reflector with the bands.
The warning reflector itself is not included as an original equipment.
- First-aid kit holder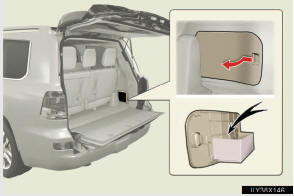 Hold the first-aid kit with a band.
The first-aid kit itself is not included as an original equip- ment.
CAUTION
- When the cargo hooks are not in use
To avoid injury, always return the cargo hooks to their positions when they are not in use.
NOTICE
- To prevent damage to the cargo net hooks
Avoid hanging things other than a cargo net on it.
See also:
Seat belt instructions for Canadian owners (in French)
The following is a French explanation of seat belt instructions extracted from the seat belt section in this manual. See the seat belt section for more detailed seat belt instructions in English. ...
Tires
Replace or rotate tires in accordance with maintenance schedules and treadwear. - Checking tires 1. New tread 2. Treadwear indicator 3. Worn tread The location of treadwear indi- cators i ...
Important information about this manual
For safety reasons, this manual indicates items requiring particular attention with the following marks. CAUTION This is a warning against anything which may cause injury to people if the warnin ...