Glossary of tire terminology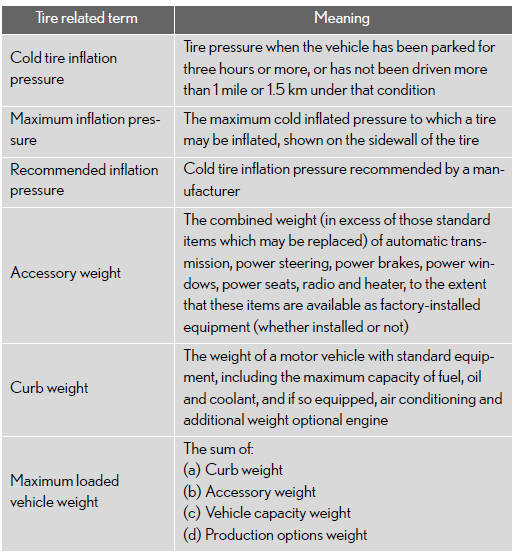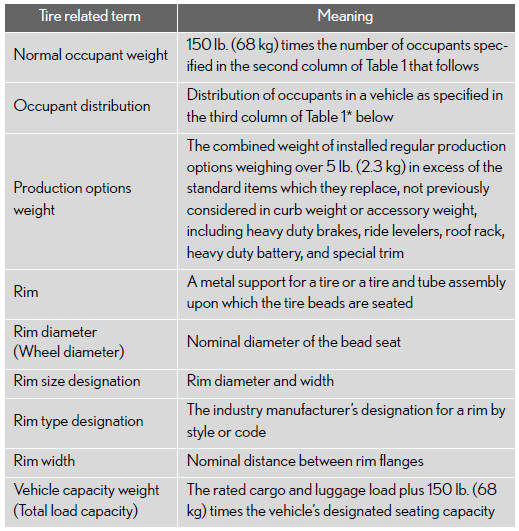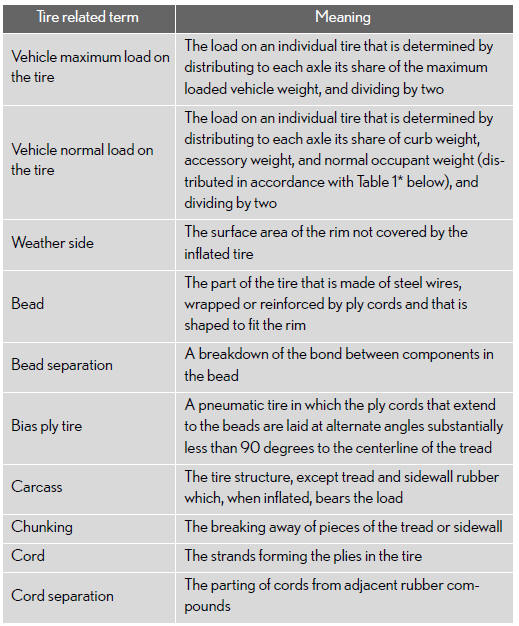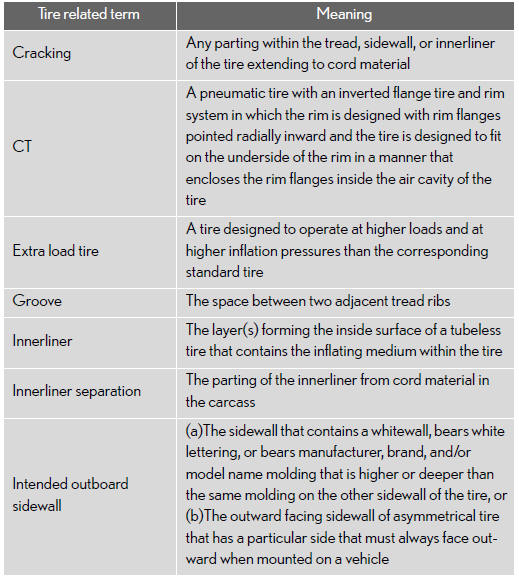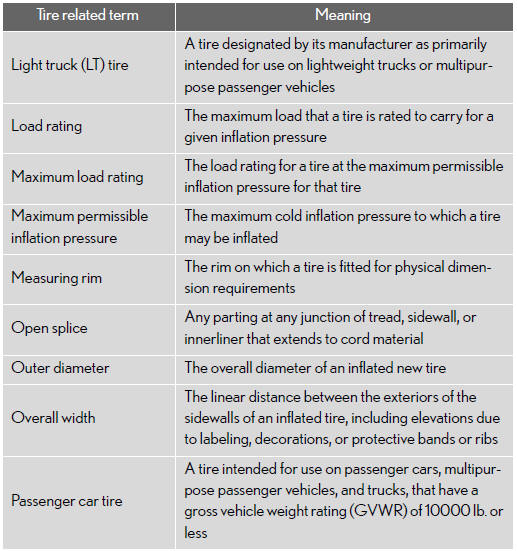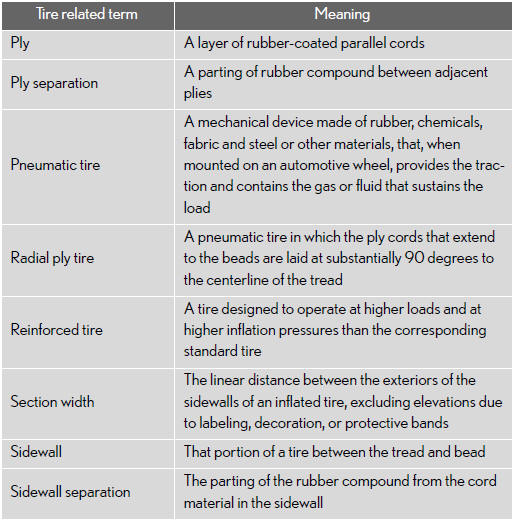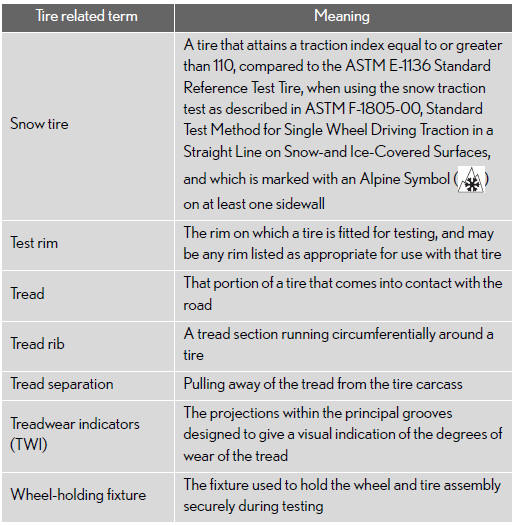 *: Table 1

Occupant loading and distribution for vehicle normal load for various designated seating capacities
See also:
Screen scroll operation
When any point on the map is touched, that point moves to the center of the screen and is shown by the cursor mark ( ). Use the scroll feature to move the desired point to the center of the sc ...
XM Stocks
XM Stocks is a service included with an XM Satellite Radio subscription. This service is also available with an XM TravelLink subscription. With this ser- vice, you can receive updates via the na ...
Range covered by each camera
1. Front monitor 2. Side-front simultaneous display monitor 3. Side-rear simultaneous display monitor 4. Rear monitor The illustration shown here is an example. As such, the actual visible area ...